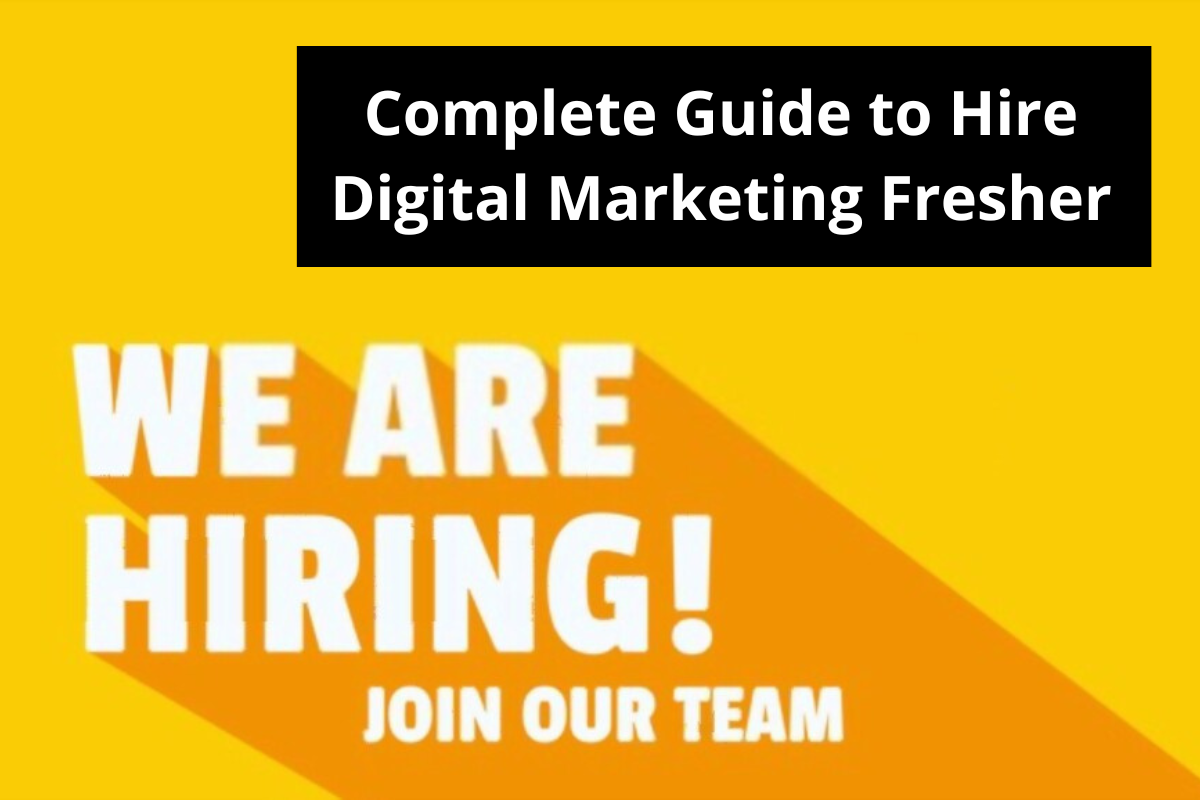 Marketing strategies have evolved and Digital Marketing is indeed the need of the hour. Rather
than just following the traditional methods of marketing businesses are increasingly relying on
digital marketing. The major reason for the increasing importance of digital marketing is
because its inexpensive and offers several options to businesses to connect with potential
customers.

The scope of digital marketing in India is soaring every day & choosing digital marketing as a
career option has been expanding magnificently over the last few years in India. If you are a
digital marketing agency in Kolkata & you are planning to hire a fresher in the same domain
then evaluating the right digital marketing skills becomes a crucial part. Apart from testing the
basics of digital marketing let us see what are the other factors you need to keep in mind while
choosing a digital marketing fresher.

1) Creating The Right Content
It's important to have knowledge in content writing because the backbone of digital marketing is
generating the right content that will pull the right audience to your brand. Content creation does
not only mean building high-quality & SEO-friendly content, but it is equally important to
generate content that will also engage the audience effectively.

2) Having An Analytical Thought Process
Critical thinking skills are very crucial to the role! You need to possess a creative and inquisitive
mind that will compel you to analyze the new market trends and implement that in your
strategies and campaigns. It is your critical thinking that will allow you to understand what
worked and what did not so that you can learn from your experiences and work towards it. This
is especially applicable for freshers who are applying for PPC marketing.
3) Basic Digital Marketing Platform Familiarity
With the ever-changing world of digital marketing, the knowledge of using a MailChimp, sending
bulk SMS, or posting on social media is not all! Digital marketing has become much more than
this. Now, along with the organic and paid search, PPC, and Lead generation ads coming into
play, you'll have to be familiar with Google Analytics, Google Adword's, Facebook & Instagram
insights, and more. But when hiring freshers for a digital marketing agency in Kolkata, one
does not look for experts but someone who has a knack for learning and exploring as a great
deal of hands-on experience is gained on the job.
4) Basic knowledge of SEO
Search Engine Optimization (SEO) is an important skill that every digital marketer needs to
have as having a website ranking on the 1st page of Google is very vital for all companies. The
detailed aspect of SEO can be handled by technically SEO specialists, but, having knowledge of
the dynamics of SEO is crucial. A good SEO is the result of any successful digital marketing
campaign. With the ever-changing Google algorithms, acquiring new skills and grooming
yourself as per the market requirements is very important.

5) The passion to learn
One of the most challenging aspects of digital marketing is the fact that it is constantly changing
and evolving. Every now and then new algorithms and programmatic changes are happening
and it becomes imperative for digital marketers to be on top of these trends. A thirst for
knowledge and eagerness to learn new things will is definitely what is needed and this actually
becomes the prime factor behind the growth of every digital marketer who wants to make big in
this domain.
We hope this has helped you get clarity about the top 5 factors which you need to take into
account while choosing a fresher for this demanding field.
So on a concluding note, for the freshers who want to be a part of and grow in the Digital
Marketing industry, it's very important to start getting upskilled today. Be aware of the market
trends, read, research, and stay updated and you will definitely do a great job for yourself in this
promising industry.