It's definitely not a very good idea to be on Facebook and at the same time to remain ordinary at it. Simply put, if you don't make yours excellent, you can't compete with other 50+ million business pages out there on Facebook. But fret not! We've jotted down some of the basic yet most important points to make an awesome Facebook page. 1. Start with the right category: Many businesses fail to choose the right category while signing up for a business page on Facebook. Sometimes, it becomes pretty confusing for Facebook managers to decide the best fit category for the business. For example, if you own a fashion blog and want to create a page for it, what would be the most suitable option for you from the following?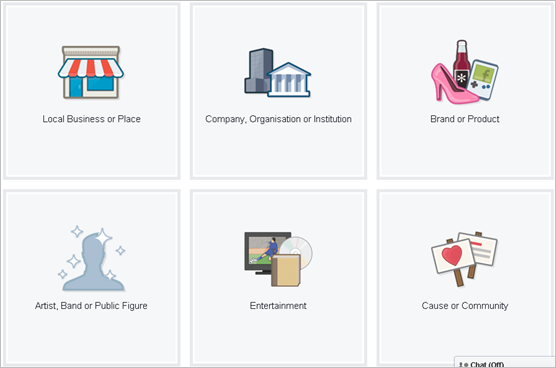 Some would go for Entertainment while some would choose Brand or Product. To make it easier for you, here is a list of further information that would go with each category.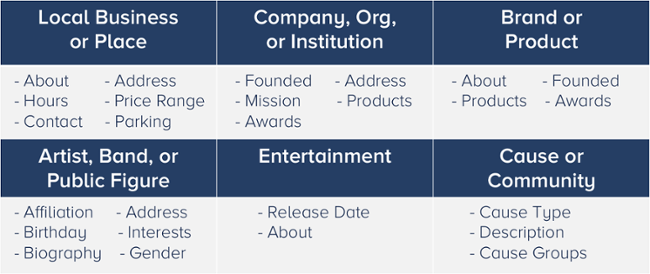 Make sure whatever option you go for, you can fill every section up from the list. 2. Be sure with names: After you choose the page category for your business, you will be asked to pick up the username of your business page. Be sure to use your official business name in the username. It would look like: facebook.com/username. If the business name is not available for the URL, choose a close one. Although Facebook allows you to change your username once, but it's a hectic process. And you cannot change it further. So, always be double sure before you click on the 'Save' button. 3. Give detailed business information: There are several sections on a business page, where you can talk about your business, such as short description, long description, company overview, company mission etc. And you must not miss any of them to say relevant things about your business. Look at the page description of Mashable's official Facebook business page.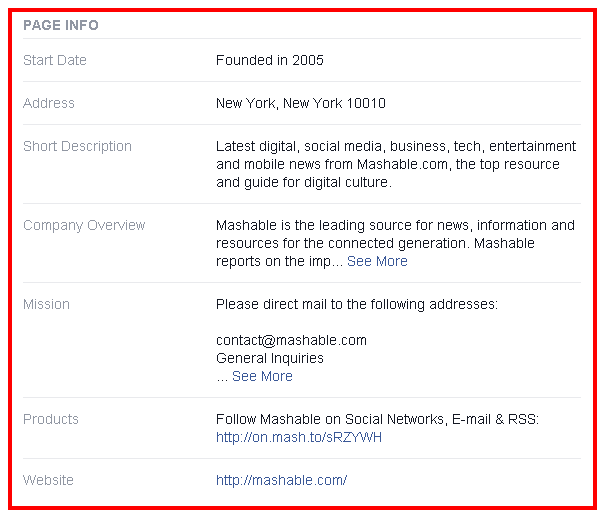 You need to go this way to make your page complete for both Facebook and your audience. 4. Design the page: There are 2 factors in Facebook page design: Profile image and Cover image. The business logo is always the best fit for profile images. When it comes to cover image, there are multiple ways to create an exceptionally good one for you. Take a look at an example.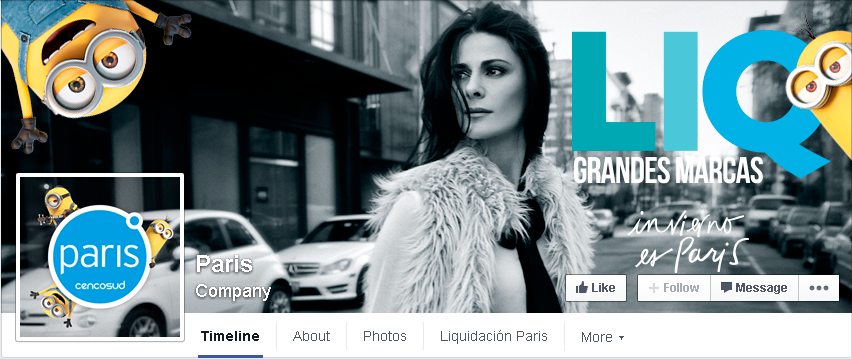 Paris Cencosud blended their cover image with the profile image. And the fusion of their logo with the minions gave their page an extra face-lift. 5. Start creating a community: Now that your page is ready, you can start fleshing out your page with relevant content. All you would want is, your content reaches to the right audience. But for this, you need to create a community that would be interested to consume your content. Alone your personal connections will not do, unless it's pretty large or you are an influencer himself. To cope up with the issue, you can run targeted 'Like' ads. Over to you: A properly designed and optimized Facebook business page is all you need to start making a mark on the largest social network. These tips will help you get the desired visibility on the platform in a few days time.