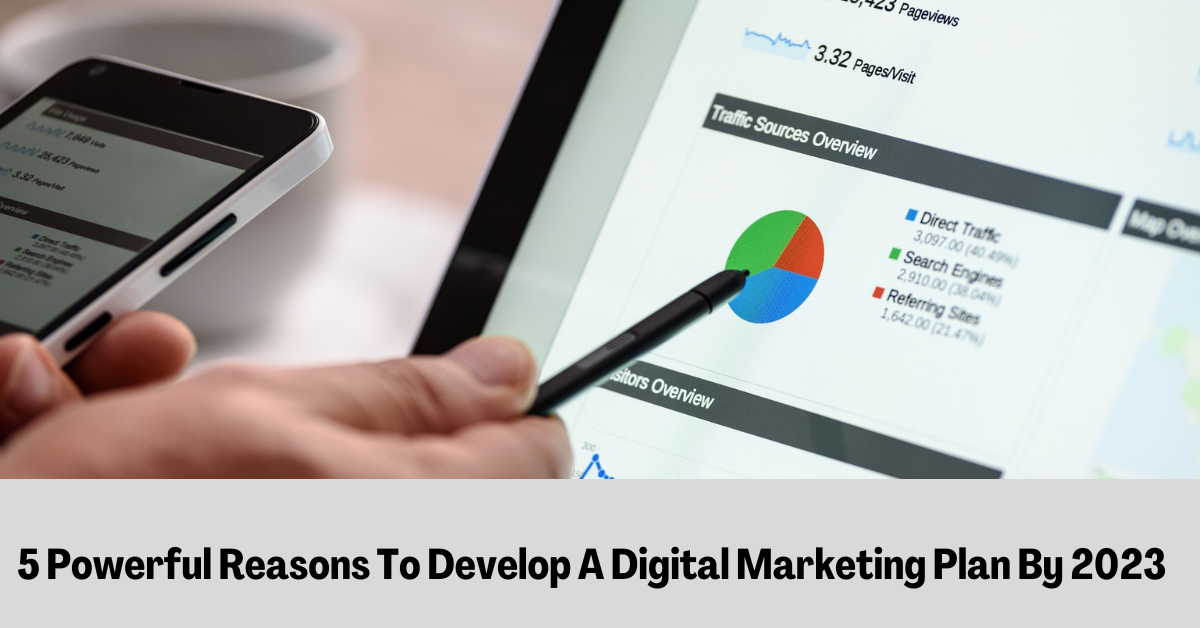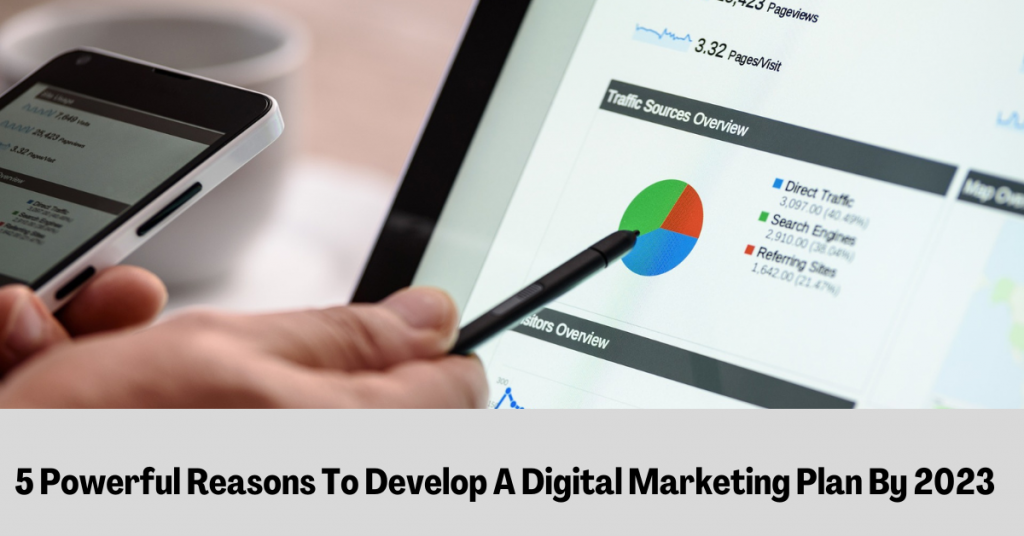 Today, consumers increasingly count on the internet to acquire anything they need. Among the reasons behind this transformation are globalisation, mobile devices, and the COVID-19 pandemic.
Therefore, a strategic digital marketing plan is imperative for brands to acquire and retain new-age customers. Yet, many brands lack a comprehensive plan for digital transformation and business development to engage their audiences effectively online. As a result, an estimated 45% of organisations operate without a clearly defined digital marketing strategy.
As a digital marketing company, we are here to assist you professionally in chalking out a strategy, but we want you to understand the 'why' behind it all. Hence, it doesn't matter in which industry you are working, or the size of your business; this blog covers 5 compelling reasons why you need a digital marketing strategy to take your business to the next level. So let's get started.
1. You will get a better understanding of your audience.
"Good marketing makes the company look smart. Great marketing makes the customer feel smart." – Joe Chernov.
To improve your conversion rate, you must be well-versed in your customer's buyer journey and persona. Using the right digital marketing services, you can get detailed insights on your audience's sentiments, location, demographics, and psychographics, courtesy of analytics tools and consumer review sites. Using this information, you can team up with a digital marketing company to run ultra-targeted ad campaigns for maximum ROI.
2. Your existing and new competitors will devour your market share.
"It's important to remember your competitor is only one mouse click away." – Douglas Warner III.
With new innovative companies and products popping up daily and more brands embracing digital marketing channels, the online marketing ecosystem has become fiercely competitive.
Our digital marketing services include performing a content gap analysis while doing competitor research, analyzing their strategies, and looking for opportunities. This enables us to develop engaging content that will keep your brand ahead of competitors.
3. You'll be everywhere but nowhere.
"A vision without a strategy remains an illusion." – Lee Bolman
Have you been posting endlessly, commenting on everything, and joining every group without considering whether you're trying to build deep relationships with existing customers or gaining new ones?
Without a SMART (Specific, Measurable, Achievable, Relevant, Time-bound) marketing goal, you will not know where to start or how to reach the goal, let alone track your progress.
A digital marketing strategy will provide a roadmap of manageable, actionable tasks that will keep the needle moving forward.
4. Empowers you to integrate modern marketing with traditional marketing
"Traditional marketing and advertising tell the world you're a rock star. Content Marketing is showing the world that you are one." – Robert Rose.
Even though consumers spend more time online, traditional marketing has not lost its relevance. One example of why you shouldn't put all your eggs in one basket is Pepsi's case study which highlights its transformation from traditional to online. Their sales, however, suffered.
Some clients at our Digital Marketing company prefer to work in both fields since they believe it helps them reach a wider audience and optimize their performance. Hence, we combine traditional marketing methods like promotional coupons or billboard ads with online marketing strategies such as SEO or social media marketing.
5. Ensures a compelling online value proposition
"Don't just say what you do well, show what you do differently" – Jack Hanson.
Many brands sell the same product or service as you until you have a monopoly. So then, why should your potential customers choose you over your competitors? Enter USP (Unique Value Proposition).
Defining your USP and wrapping it around your communication in a way that directly addresses your target customer personas will enable you to reap the benefits of consistent engagement and loyalty. If you are lucky, you can count on them to become ambassadors for your brand.
Wrapping Up
If you are not strategic with your digital marketing initiatives, you may find yourself frantically executing tactics that aren't growing your business, eventually leaving you frustrated and exhausted. A strategy ensures that analyzing and optimizing is a permanent part of your approach.
With 2022 nearing its end, it's time to begin planning your digital marketing strategy for 2023. However, if you need a plan in place or are wondering whether it's worth it, we suggest taking action instead of procrastinating.
TechShu is a prominent Digital Marketing Company that helps businesses to develop well-researched & robust digital marketing strategies. Get in touch with us today if you want to leverage our digital marketing services and have us help you flourish your business in the digital era.